Project Description
Christmas Eve, 1996. The French Alps.
Yael Alkalay was a Columbia University grad student enjoying a ski vacation, when suddenly, the 20-something couldn't speak.
She couldn't move her right hand. Or her right arm.
It was "like being fully aware but totally trapped in my body," recalled Alkalay, a 1986 New Bedford High School alum.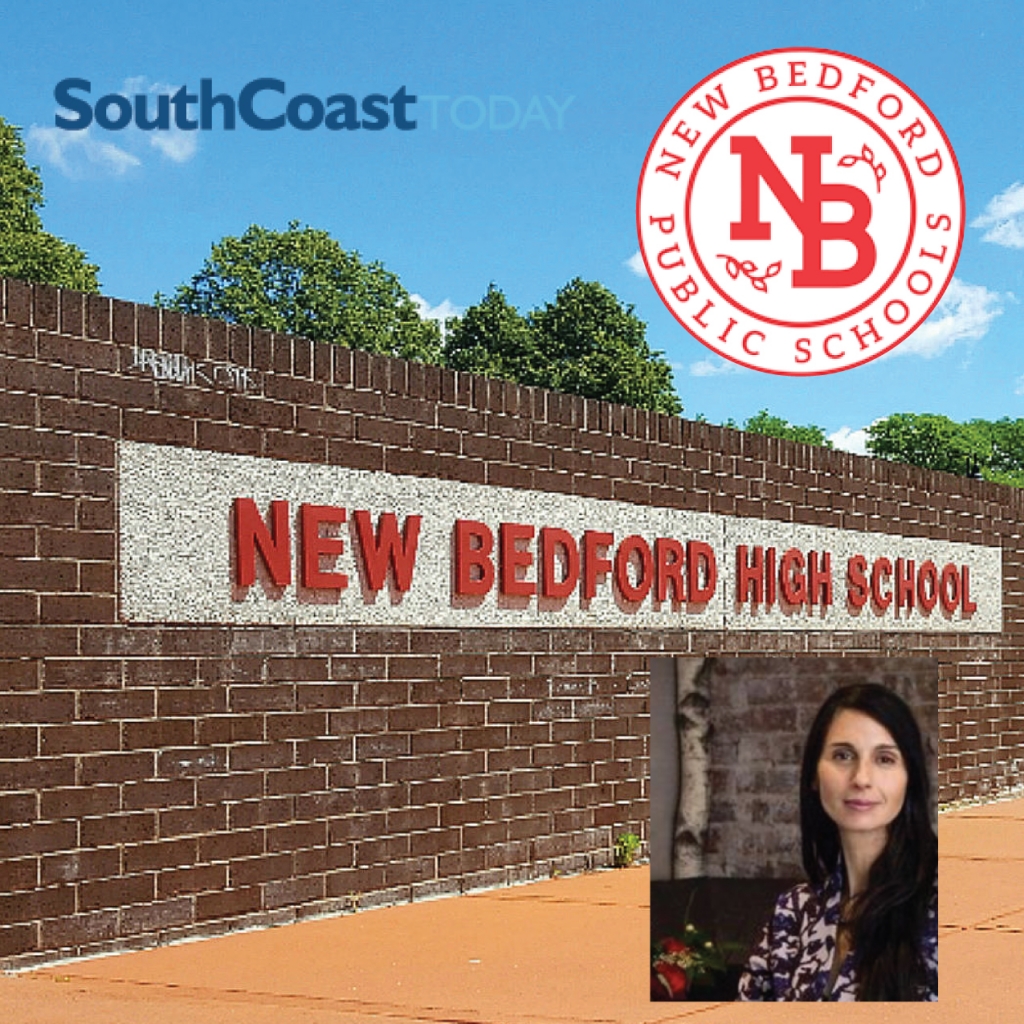 An ambulance took her to a hospital in Grenoble. She was flown to Boston, where it was determined that a tear in her carotid artery released plaque into her brain and caused a stroke. It was "caused by a combination of being at high-altitude and the length of my neck," she said.
But the stroke was a life-changing moment in more ways the one:
It sparked Alkalay's idea for her business, Red Flower: an all-natural, toxin-free, vegan self-care beauty and home lifestyle company.
The connection?
While recovering, a friend came to visit Alkalay in her hospital bed. "Seeing that I couldn't lift my head, she took it upon herself to wash my hair," Alkalay said.
Then something happened.
The smell of mint from the shampoo, and the touch of hands on her scalp "lifted me back to life … it connected me to my senses and helped me push through to a full recovery," said Alkalay.
The former Betsy B. Winslow School and Keith Junior High student said, "It was in that moment that Red Flower came to me — the recognition that beauty is not on the outside, but a reflection of the health within. That beauty is being connected to the senses, and its real power is not in … chemicals applied to the skin … but in daily acts of self-care."
Alkalay, is now CEO of Red Flower, based in New York City. The company sells all-natural body, face, hair, home fragrance, candles, home spa treatments, scents and more.
She is one of many thinkers and leaders speaking at TEDx New Bedford on Saturday at the Zeiterion Performing Arts Center.
For the uninitiated, TED talks are "a platform for ideas worth spreading." The Technology, Entertainment and Design conferences started in 1984; today thousands of them are available on TED's Web site, on a multitude of topics by everyone from paleontologists to poets, artificial life researchers to musicians.
Alkalay created Red Flower in 1998; by 1999, she was selling organic candles and teas at Barney's New York. In 2001, Red Flower established a hand-crafted shop in Manhattan. They've since partnered with leading spas and resorts around the U.S., including Canyon Ranch in Lenox, Mass. according to their Web site.
Alkalay has long been fascinating by botanical extracts and essential oils.
Growing up in New Bedford, she'd stand in the kitchen to watch her mother, Cecelia, boil flowers and blend essential oils.
"From the violet syrup and rose jam that she concocted in the kitchen from her garden flowers, to her pharmacopoeia of herbal knowledge to treat anything that ailed us… I credit her entirely for teaching me the wisdom in nature," said Alkalay.
Her father, the late Dr. Israel Alkalay, worked for years at St. Luke's. Alkalay said there is also a tree at Buttonwood Park that her friend had planted in his memory, which "really speaks to the kind of roots that are only possible in a city like New Bedford."
Her mother still lives in New Bedford, and Alkalay visits often, she said.
"We initially came to New Bedford with a plan to stay for a few years as part of my father's role at St. Luke's, ([but) he liked it so much that we stayed. I am so glad we did, it was a wonderful place to grow up," Alkalay said.
Her TED talk will focus specifically on how the stroke led to her insights into the way beauty products are made.
"In essence, it's a story of human potential, belief and optimism," she said.