Project Description
By Jane Larkworthy
I've been thinking a lot about day spas lately. Truth be told, I don't frequent them that regularly, but wouldn't it be nice to be in one right about now?
What I'd really like is to be surrounded by the aromas of a day spa: the palo santo incense greeting me as I check in at reception, the antiseptic smell of cedar-lined lockers in their dressing rooms, and the cozy comfort of lavender upon entering the darkly lit treatment room. Some spas, on both the fancy and modest spectrums, do this thing before treatments where the practitioner places a number of oils beneath your nose, letting you decide which will be used during the treatment. That's my favorite part.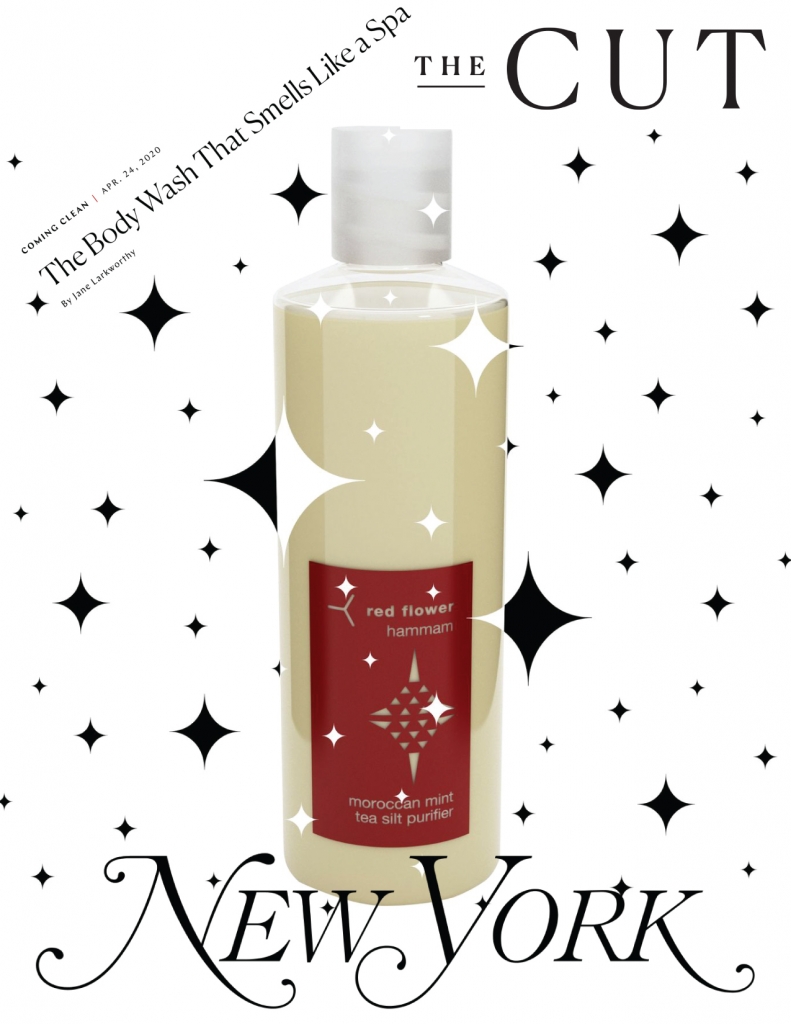 This body wash bears many spa elements, beginning with its name, "silt purifier," which I'm going to say is hammam for "body wash." Its thick consistency looks very much like the kind of seaweed-based goop that's slathered over my limbs before I sweat it out under a body wrap. I don't particularly even like body wraps, but I like the smell of that goop.
Red Flower is a brand usually found in spas. More than 20 years old, they were one of the first beauty brands with a strong wellness bent. Their self-care verbiage has more than once made me feel somewhat unworthy since I don't consider my beauty steps "rituals." And yet, when I rubbed this purifier together in my hands, I found myself taking a moment. I lifted them to my face and inhaled deeply three times.
Then I did something crazy. I massaged this body wash into my face. Nothing terrible happened. My skin didn't freak out, nor did it break out. If anything, it appreciated the algae extract, aloe leaf juice and bentonite clay base (a.k.a., the silt) that left my face (and arms and legs) feeling hydrated. And my nose was grateful for the lavender, white sage, ylang ylang, douglas fir needle and spearmint leaf essential oils, the latter of which rises above the others. Red Flower might not recommend it for the face, but in these crazy times, you find your serenity where you can, and I found mine in this bottle. So my regular facial cleanser will have to learn to share me.