Project Description
Buy in Bulk
"My whole family uses Red Flower's Icelandic Moonflower shampoo and conditioner, which are very mild. I buy them in bulk in order not to have too many plastic containers. They also have this really nice yuzu body wash that we use."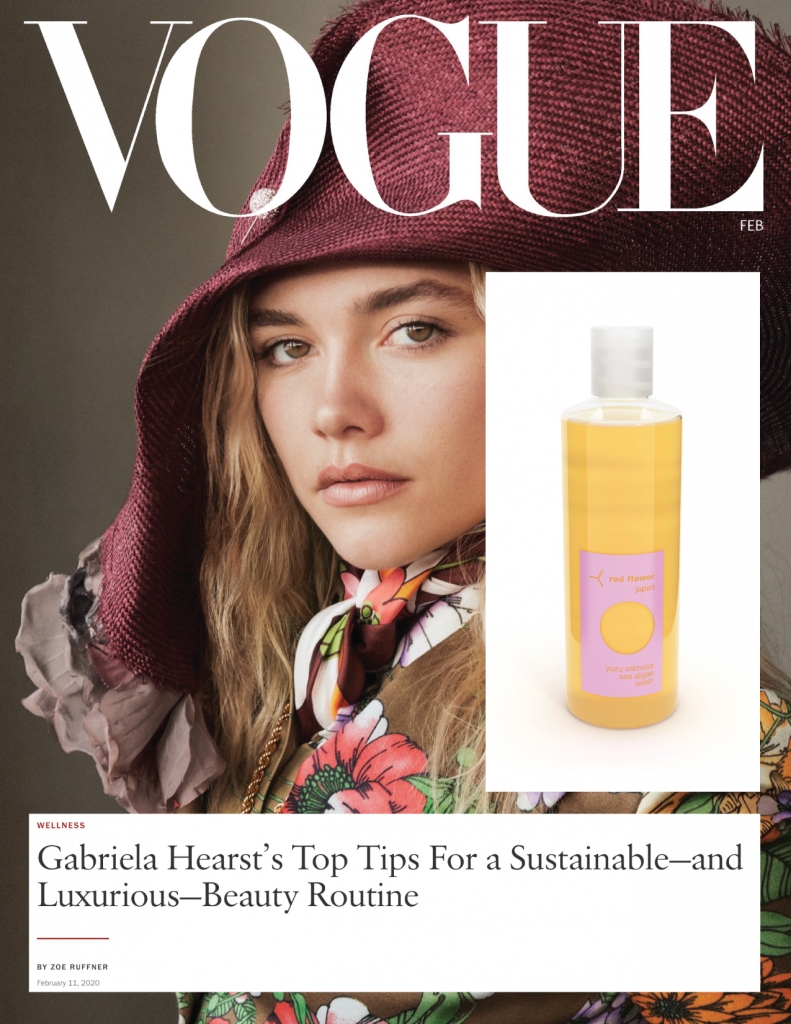 "I don't use hot tools—can't you tell?" laughs a bare-faced Gabriela Hearst, her lengths knotted at the nape of her neck. After staging the industry's first-ever carbon-neutral show (and championing a chic, electricity-free hairstyle to match) last fall, the designer will return to the runway this afternoon with her Fall 2020 collection in what's sure to be a visual feat that further pushes the conservation conversation forward.
Sustainability isn't just an industry buzzword for the 43-year-old self-professed "farm girl," but rather a way of life: Born in Uruguay, Hearst grew up on her family's 17,000-acre ranch in Paysandu where she developed a deep-seated respect for nature that still influences her every move. "We were very, very far away from a city, so shopping wasn't easy; I remember when we used to make our own soap!"
Of course, these days—as her recycled cashmere coats and ethically made macramé suits regularly turn up on the likes of Laura Dern and Lauren Hutton—she's traded the outback for a West Village brownstone and prefers Tata Harper's organic skin-care saviors to any homemade variety. "My mindset in beauty is the same mindset I have in consumption in general, from food to any product: Am I going to use this to the end?" she asks, before adding: "My whole existence is about quality over quantity."
Below, Gabriela Hearst sounds off on how to build a sustainable—and decidedly luxurious—beauty regimen, from the fastest way to fake a facial to the firming body oil that she uses to the very last drop.