Project Description
Your guide to the guilty pleasures and luxe indulgences in Las Vegas
If numbers have anything to do with it, knowing that roughly 190 million adults visited a US spa last year can only be good news for Las Vegas, a city where both new spas and revitalized classics seem add to the sheen of only-in-Vegas experiences to be indulged.
For convention attendees and bleisure travelers alike, spas beckon with promises of rejuvenation, beauty perks, relaxation rooms and, in Las Vegas style, chic and extravagant surroundings that add to the ooohhhs and ahhs.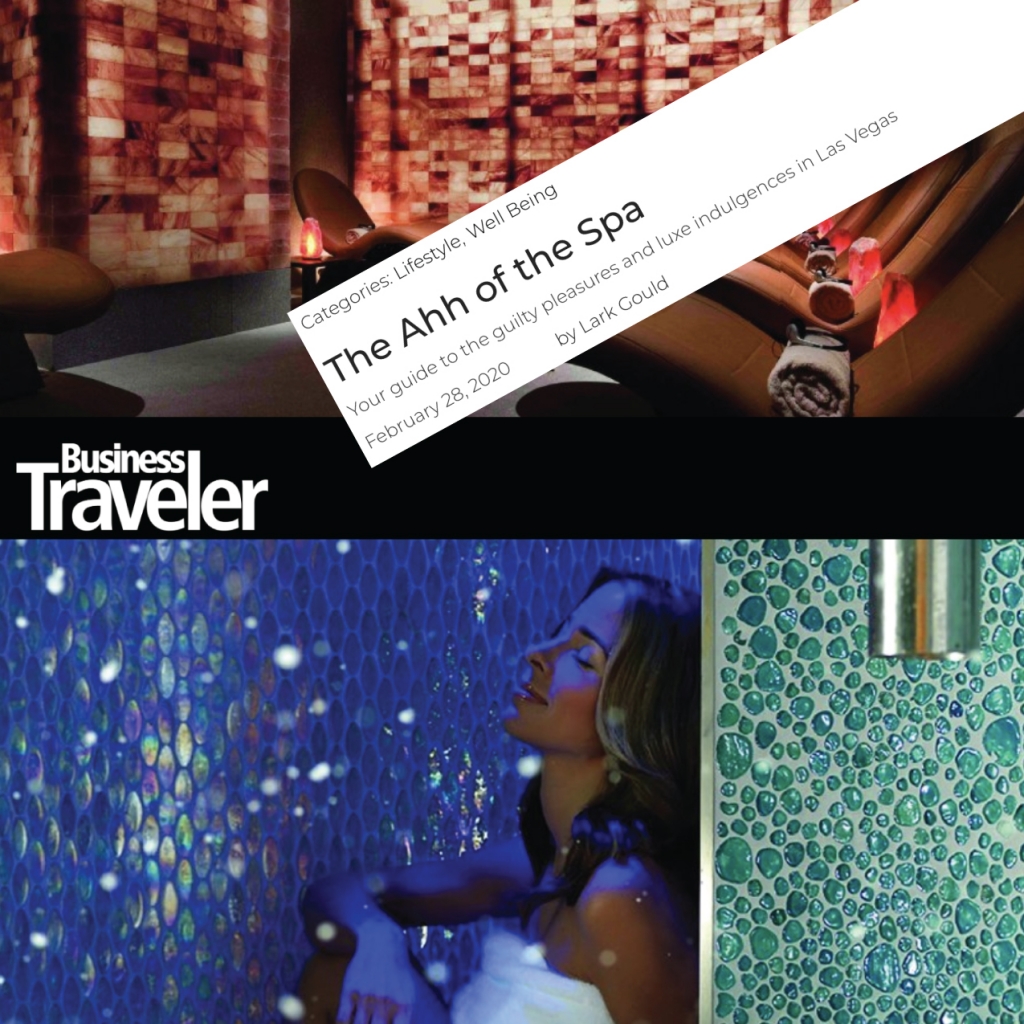 Sahra at the Cosmopolitan 
The 43,000 square-foot Sahra Spa, Salon and Hammam at the Cosmopolitan takes a page from Middle Eastern lore with its elaborate hammam chamber. The centuries old practice of cleansing and purification is reimagined with the tell-tale warm marble slab as a centerpiece on which the spa client relaxes while an attendant dribbles and pours warm waters and elixirs in dreamlike sequences.
For those in the mood for an exotic getaway for the mind and body, the Red Flower Hammam treatment is an indulgent, 80-minute ritual of heat, steam and detoxification. Hammam-goers lay on the heated, marble slab as an attendant expertly exfoliates the entire body with the "Red Flower Coffee Lemon Blossom Olive Stone Scrub." Newly refreshed skin is then doused eleven different flower oils and fruit essences.